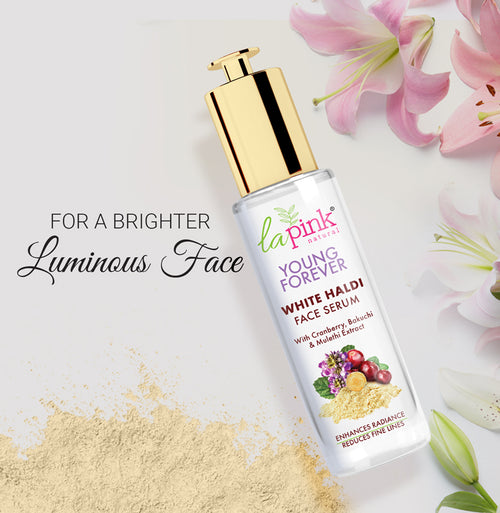 Best White Haldi Face Serum
Our White Haldi Face Serums, are 100% Microplastic Free Formulations, that are powerful and effective solutions for achieving a brighter, more luminous complexion. These serums are infused with powerful ingredients like Cranberries & Kakadu Plum from North America, that deliver visible results in just 10-12 days.
100% Microplastic Free Formulations
La Pink is thrilled to introduce a range of innovative price-worthy microplastic free formulations for the first time in India! By choosing La Pink products, you are choosing to give your skin and hair the care they deserve, without the adverse effects of micro plastics. Our micro plastic free formulations enable the vital nutrients from our exquisite ingredients to get absorbed faster thereby giving you the best results possible!